Episodes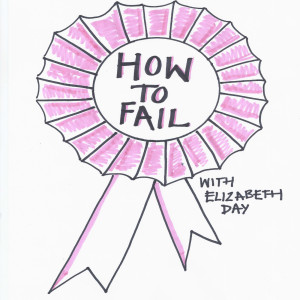 Tuesday Mar 31, 2020
Tuesday Mar 31, 2020
In the second of two special episodes, the renowned philosopher Alain de Botton, returns to How To Fail With Elizabeth Day to talk about how to be human and how to stay (relatively) sane in the grip of a global pandemic. We talk about the fact that, right now, it's rational to be a little demented and how we should all take lessons from our childhood and be less ashamed of bursting into tears when we really need to. He tells me about the merits of stoicism, the comfort that comes from admitting the situation we're in without sentimentalisation and what it means to find consolation in these unprecedented times.
Along the way, de Botton tackles how to deal with grief and dismantles the idea of any hierarchy of suffering - insisting that how we feel is a fact that must be taken seriously, even if there are people worse off than us. And he also tells me about the need 'to turn the light on in the room of your fears' so that the darkness no longer has the power to terrify us. This leads to the brilliant idea of having a pessimistic shopping list, where you write down all the things you're most afraid of.
In many ways, this interview is the perfect companion piece to Mo Gawdat's episode last week: de Botton tackles similar subjects but approaches them from a different angle, one that embraces darkness rather than choosing not to dwell on it. I found it so comforting talking to him, and it's a comfort that has sustained me for the days since doing the interview. I hope it does the same for you.
*
If you really can't get enough How To Fail content and are looking for something to read during lockdown, there is a book! How To Fail: Everything I've Ever Learned From Things Going Wrong is out now and available to order here
*
Alain de Botton is the founder of The School of Life You can see a video of this podcast recording on their YouTube channel.
* 
How To Fail With Elizabeth Day is hosted by Elizabeth Day, produced by Naomi Mantin and recorded, edited and mixed by Chris Sharp. We love hearing from you! To contact us, email howtofailpod@gmail.com
* 
Social Media:
Elizabeth Day @elizabday
Alain de Botton @alaindebotton