Episodes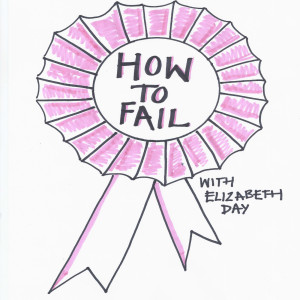 Wednesday Sep 25, 2019
Wednesday Sep 25, 2019
We're back! Did you miss us? Go on...say you did. I'm really very, very needy.
It's such a treat for me to be opening season six with a truly fantastic guest: Camilla Thurlow. Camilla was always one of the most genuine and impressive contestants on ITV2's hit reality show, Love Island. A former bomb disposal expert who worked in life and death situations in Cambodia and Afghanistan, she came second in the 2017 series. Instead of launching a clothing line or advertising detox tummy teas, Camilla went on to use her new-found public platform to talk about issues close to her heart: namely, the immigration crisis and mental health. Her first trip after Love Island was to a refugee camp with the contestant she coupled up with, Jamie Jewitt (oh, and by the way, they are still together).
Set aside any preconceptions you might have about reality TV and listen to the wisdom this extraordinary woman imparts about love, loss and human connection. We talk about her periods of extreme anxiety and panic as she was forced to confront who she really was rather than the Camilla she was trying to be. We talk about the challenges of public expectation and the fear of not living up to other people's idea of her. We talk about social media, turning 30 and her ingrained fear of making a fool of herself. We also talk about a near-fatal car accident and the unexpected lessons it taught her.
I am so grateful to Camilla for opening up to me and for showing that strength comes through an acknowledgement of - and respect for - vulnerability. I know that you will find so much to relate to in what she says.
Thank you for listening. It's great to be back.
*
I am thrilled to be taking How To Fail on tour around the UK in October, sharing my failure manifesto with the help of some very special guests. These events are not recorded as podcasts so the only way to be there is to book tickets via www.faneproductions.com/howtofail
* 
The Sunday Times Top 5 bestselling book of the podcast, How To Fail: Everything I've Ever Learned From Things Going Wrong by Elizabeth Day, is out now and is available here.
*
This season of How To Fail With Elizabeth Day is hosted by Elizabeth Day, produced by Naomi Mantin and Chris Sharp and sponsored by Sweaty Betty. Sweaty Betty are offering listeners 20% off full-price items with the code HOWTOFAIL
To contact us, email howtofailpod@gmail.com
* 
Social Media:
Elizabeth Day @elizabday
Camilla Thurlow @camillathurlow
Sweaty Betty @sweatybetty