Episodes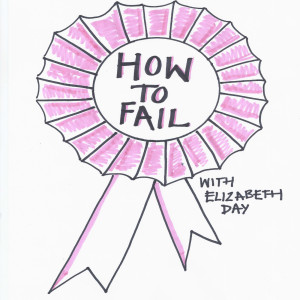 Wednesday Jul 28, 2021
Wednesday Jul 28, 2021
When I started this podcast, I had a list of dream guests.* At the top was Chimamanda Ngozi Adichie. Her third novel, Americanah, is one of my favourite books of all time. I can remember exactly where I was when I read it. I was moved by the power of its epic sweep, the brilliance of its observations and the characters who made your heart break.
But although she's an amazing writer, Chimamanda's cultural reach goes much further than the literary world. Her TED Talks are among the most viewed of all time. Beyoncé sampled her words in Flawless. Anything she writes, whether it be fiction, essays or commentary attracts global attention. 
Her latest book, Notes on Grief, is an essay examining the devastation of her father's unexpected death in June 2020. In March 2021, there followed a second heartbreak: the death of her mother, on what would have been her father's 89th birthday.  Chimamanda joins me to talk about those terrible losses, the grief and rage it has left her with and how she is trying to cope. She also talks about being a daughter, motherhood, fertility and her unsuccessful attempts to conceive a second child, her frustration that she can't seem to write more at the speed she would like and...well, Kim Kardashian.
NB: This interview was recorded before Chimamanda's recent blog post on cancel culture which is why we don't talk about it. And a further note: this is an emotional listen that explores the raw depths of grief, so if you're not in that frame of mind, maybe leave it for another day. But if you want to hear someone eloquently explain what grief feels like to go through and what to do with the pain, then this is for you.
Thank you Chimamanda, for your honesty and your power.
*Michelle Obama, Stormzy, Dr Dre and Michael Jordan, since you ask. I've recently added Marcus Rashford to the list.
----
Notes on Grief by Chimamanda Ngozi Adichie is out now and available to buy here.
---
My new novel, Magpie, is out on 2nd September. I'd love it if you felt like pre-ordering as it really helps authors! You can do that here.
---
This episode is sponsored by Sweaty Betty. Use the code HOWTOFAIL at check out to get 20% off. How To Fail With Elizabeth Day is hosted by Elizabeth Day, produced by Naomi Mantin and Chris Sharp. We love hearing from you. To contact us, email howtofailpod@gmail.com
---
Social Media:
Elizabeth Day @elizabday
How To Fail @howtofailpod 
Chimamanda Ngozi Adichie @chimamanda_adichie
Comments
(1)
To leave or reply to comments, please download free Podbean or
I absolutely loved this podcast. I can relate to so much on the topic of grief. You interview your guests with such compassion. Also I have just pre orded a signed copy of your book. Thanks you for being so inspirational and all your quests are so individually wonderful too. Kim xxxx