Episodes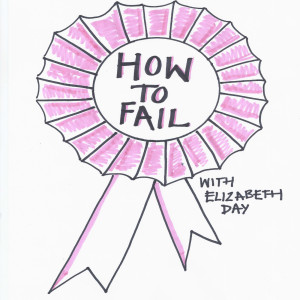 Wednesday Mar 04, 2020
Wednesday Mar 04, 2020
SURPRISE! Here I am, clogging up your podcast feed again. Yes, I know I said that Frankie Bridge was the last episode in season 7, but I might have slightly not been telling you the whole truth because here I am with a brand, spanking new BONUS EPISODE all fresh and ready to be listened to by your gorgeous ears.
This week, I talk to Ella Mills, aka Deliciously Ella, the woman who launched an empire of plant-based foodstuffs, delis, bestselling cookbooks and fitness apps, all designed to make you live a healthier life. The starting point was her own illness: as a student at St Andrews University, she went in and out of hospital for months until she was diagnosed with a condition that effects the autonomic nervous system. The medicines she was prescribed met with limited success, so Ella decided to experiment with diet. The resulting blog became a phenomenon, and now, here we are.
She joins me to talk about her fear of failure and how it stopped her being honest about her illness to her best friends, her failures in business, her failure to know when to quit and her failure to breastfeed, which wrongly made her feel like a failure as a mother. Along the way we discuss sexuality, death, the clean-eating backlash and why chickpeas are great. It will not surprise regular listeners of this podcast to learn that I segued into talking about hummus.
Thank you so much to the wonderful Ella Mills!
(And that really is the final episode for a while. See you again for Season 8).
*
This special bonus episode is sponsored by one of my favourite jewellery brands, Missoma. Visit uk.missoma.com and use the code ElizabethDay10 at checkout for 10% off your next purchase!
*
The Sunday Times Top 5 bestselling book of the podcast, How To Fail: Everything I've Ever Learned From Things Going Wrong is out now in paperback and available to buy here.
*
There is a FLASH SALE on exclusive How To Fail podcast merchandise - sweatshirts, t-shirts, mugs, post-its and notepads - until Thursday morning. The perfect gift for the failure in all of us! View the full range at howtofailshop.com
*
How To Fail With Elizabeth Day is hosted by Elizabeth Day, produced by Naomi Mantin and Chris Sharp. We love hearing from you! To contact us, email howtofailpod@gmail.com
* 
Social Media:
Elizabeth Day @elizabday
Ella Mills @deliciouslyella