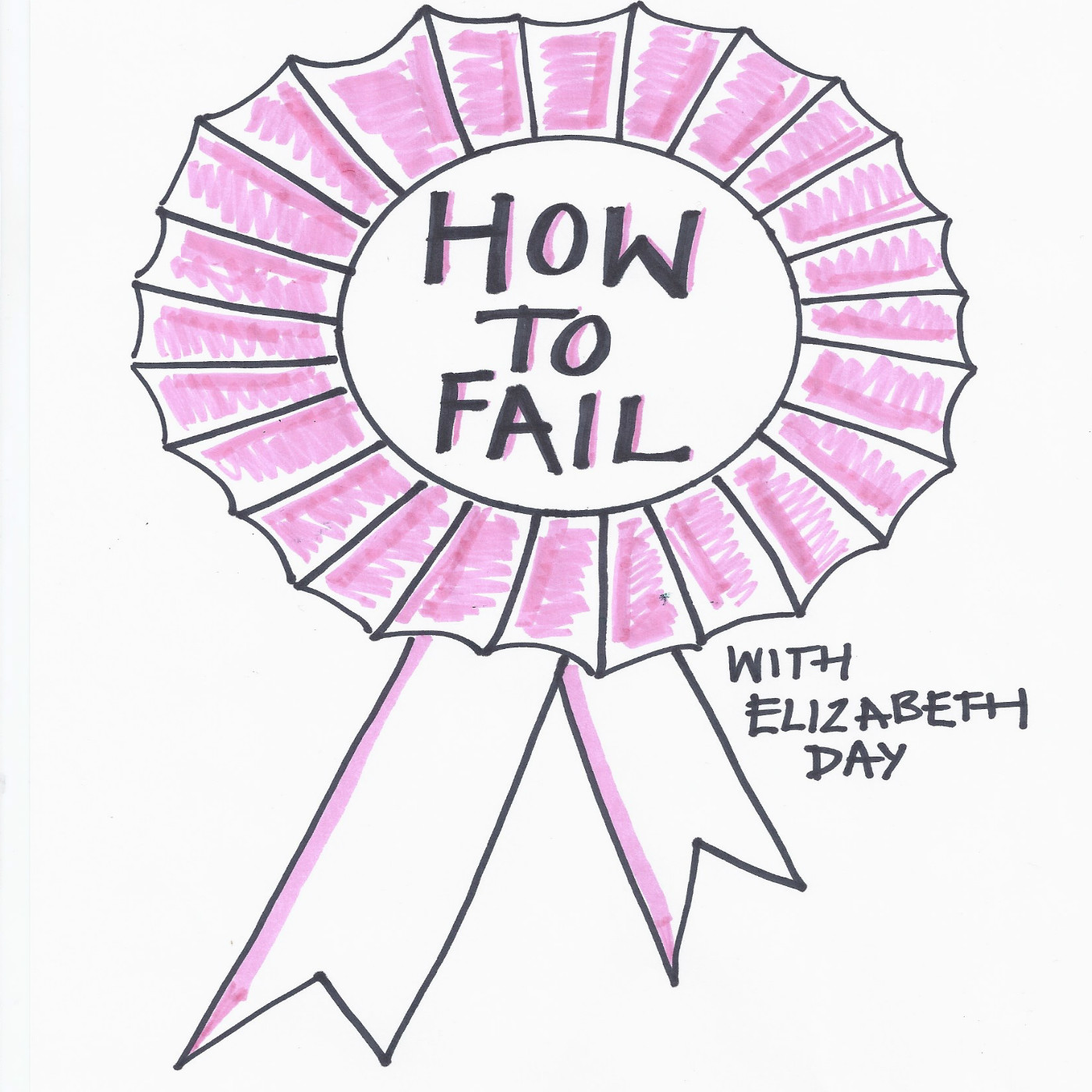 For the last episode of the first season of How To Fail With Elizabeth Day, our interviewee is…well…Elizabeth Day. Which means I'm currently writing shownotes about myself in the third person. Which is weird. Let me stop doing that.
Over the course of the last eight weeks, I've been lucky enough to interview some truly wonderful, interesting, successful people, all of whom have opened up to me and made themselves vulnerable by discussing the place failure occupies in their lives. It seemed only fair to turn the tables on myself.
In this episode, I'm truly honoured to have my brilliant friend Dolly Alderton interviewing me. Dolly is not only the author of the bestselling memoir, Everything I Know About Love, but she's also a super-talented journalist and co-host of the iTunes-topping The High Low podcast. The way she interviewed me is really quite spectacular because she made it feel like a conversation, sharing her own excellent insights and humour along the way. As a result, I ended up being far more honest than I'd intended, opening up about everything from infertility and grief to intimacy and regret. I also talk about my conspicuous failure to be good at sport, despite lots of people assuming I must be good at things like tennis and running because I'm tall. I know, it makes no sense to me either.
This is the final episode in this season, but How To Fail With Elizabeth Day will be BACK with a whole new selection of fantastic guests in October. In the meantime, if you've enjoyed listening, please do rate and review us on iTunes. Thank you, thank you, thank you so much for listening, and see you  in October!
How To Fail is hosted by Elizabeth Day and produced by Chris Sharp
How To Fail is sponsored by Moorish
The Party by Elizabeth Day is published by 4th Estate
Social Media:
Elizabeth Day @elizabday
Dolly Alderton @dollyalderton
Chris Sharp @chrissharpaudio
Moorish @moorishhumous