Episodes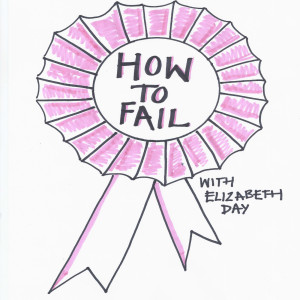 Wednesday Feb 24, 2021
Wednesday Feb 24, 2021
Emma Barnett is the presenter of BBC Radio 4's Woman's Hour, a gifted broadcaster whose forensic interviewing style has reduced politicians to gibbering wrecks and whose compassion and insight can move listeners to tears. She's also the author of Period: It's About Bloody Time, a book borne out of her own experience of living with painful endometriosis which for years went undiagnosed. At the time of recording, her book was about to come out in paperback, but that's been pushed back to 8th July because, well, pandemic. Link to buy / pre-order is below!
Emma joins me to talk about the ingrained sexism that means so-called 'women's issues' are concealed by misplaced shame, as well as how her failure to get pregnant for two-and-a-half years led her to a dark place. It is one of the most honest conversations I've ever had about fertility, from someone who has truly walked that path. Plus, she admits to getting bored easily by repetitive conversations and failing to live in the moment enough...and I mean, DON'T WE ALL?
I first interviewed Emma on a How To Fail live tour in Salford in 2019 (remember live events?!) but I had so many requests asking for her to come back and for her pearls of wisdom to be recorded for posterity that I'm delighted we get to welcome her onto the podcast. Enjoy!
*
Period by Emma Barnett is out now in hardback and available to preorder in paperback here
*
And while we're here...my new novel, Magpie, is published on 2nd September and is, according to the publishers, 'a thrilling, stylish and psychologically astute story of jealousy, motherhood and power.' Wooohooo! I'd be so grateful if you wanted to pre-order as it massively helps us authors. You can do that here 
THANK YOU!
*
How To Fail With Elizabeth Day is hosted by Elizabeth Day, produced by Naomi Mantin and Chris Sharp. We love hearing from you! To contact us, email howtofailpod@gmail.com
*
Social Media:
Elizabeth Day @elizabday
How To Fail @howtofailpod 
Emma Barnett @emmabarnett
Comments
(3)
To leave or reply to comments, please download free Podbean or
Thank you for discussing how one feels when good willing individuals tell you have a baby in cases of infertility.
Wow brilliant - so honest but not about smug about finally getting her baby x