Episodes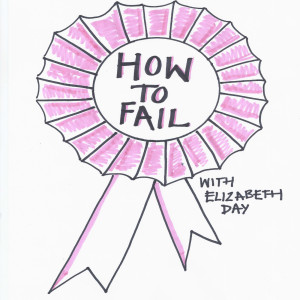 Wednesday Nov 03, 2021
Wednesday Nov 03, 2021
Oh what a truly lovely bonus episode I have for you today! I'm so delighted that I get to welcome the one and only Holly Willoughby onto the podcast. As the co-presenter of ITV's This Morning, she is a combination of daytime TV icon, national best friend and highly infectious giggler (if you need a boost, just YouTube this). But she's also now a BESTSELLING AUTHOR - her book Reflections was published last week and swiftly shot to the number one slot on Amazon. And she recently launched her own lifestyle and wellness platform, Wylde Moon.
Holly joins me to talk about her failure to be present, her failure to to live by her own set of beliefs and falling into the trap of meeting other people's expectations and her failure 'to be an individual'. Along the way we discuss fame, body image and 'repackaging jealousy as possibility' (I know! It's a quote from her book! So good!). It's such a wonderful, open-hearted conversation and I'm so grateful to Holly for sharing her beautiful vulnerability with me.
--
You can buy Reflections by Holly Willoughby here
--
My new novel, Magpie, is out now. You can order it here.
---
How To Fail With Elizabeth Day is hosted by Elizabeth Day, produced by Naomi Mantin and Chris Sharp. To contact us, email howtofailpod@gmail.com
---
Social Media:
Holly Willoughby @hollywilloughby
Elizabeth Day @elizabday
How To Fail @howtofailpod