Episodes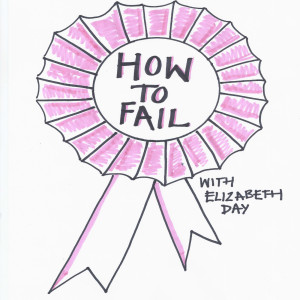 Wednesday Sep 08, 2021
Wednesday Sep 08, 2021
Dame Jacqueline Wilson is the beloved children's author of over 100 books and the creator of one of the most memorable characters of all time: Tracy Beaker. But it wasn't until her 40s that Jacqueline became a bestseller. Now, at 75, she remains as indefatigable as ever. Her latest book, The Primrose Railway Children, a reimagining of E. Nesbit's children's classic, is published next week.
She joins me to talk about her failure to be practical, her failure as an actress and her failure to be healthy. In person, she's just as charmingly unforgettable as her fictional heroines. Enjoy!
--
The Primrose Railway Children by Jacqueline Wilson is out on 16th September. You can preorder it here.
--
My new novel, Magpie, is out now. You can order it here.
---
How To Fail With Elizabeth Day is hosted by Elizabeth Day, produced by Naomi Mantin and Chris Sharp. We love hearing from you. To contact us, email howtofailpod@gmail.com
---
Social Media:
Jacqueline Wilson @FansofJWilson
Elizabeth Day @elizabday
How To Fail @howtofailpod