Episodes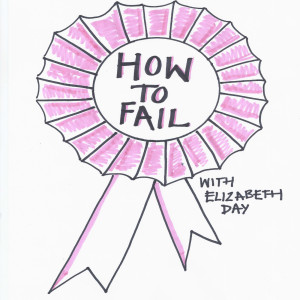 Wednesday Jun 02, 2021
Wednesday Jun 02, 2021
Dame Jessica Ennis-Hill is an Olympic heptathlon gold medallist and a three-time world champion. This is a woman who knows what it takes to succeed at the very highest levels, and who has learned to process failure when she doesn't win. I learned so much from her insight. And she's still only 35!
We had a truly fascinating conversation about the psychology of competitiveness, the importance of loyalty and roots, how injury taught her the value of rest and how losing the 2011 World Championship to a woman who later turned out to be a drugs cheat fuelled Ennis-Hill's desire to do better.
We also talk about the specific challenges facing female athletes - from dealing with heavy periods to suppressing menstrual cycles altogether in order to compete - and how the fact that these issues weren't really talked about has now motivated Ennis-Hill to make fitness more accessible to women. Plus she talks about making the difficult decision to return to athletics after the birth of her first child, and why she wishes she'd trusted her own instincts.
Oh, and obviously I ask her about the London 2012 Olympics. Enjoy!
*
Ennis-Hill's fitness app for women, Jennis, is available here.
*
My new novel, Magpie, is out on 2nd September. I'd love it if you felt like pre-ordering as it really helps authors. You can do that here.
*
How To Fail With Elizabeth Day is hosted by Elizabeth Day, produced by Naomi Mantin and Chris Sharp. We love hearing from you! To contact us, email howtofailpod@gmail.com
*
Social Media:
Elizabeth Day @elizabday
How To Fail @howtofailpod 
Jessica Ennis-Hill @jessicaennishill