Episodes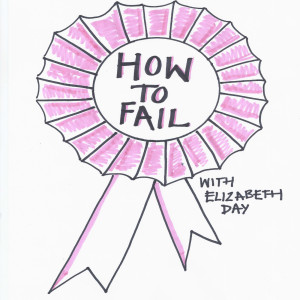 Wednesday Jul 01, 2020
Wednesday Jul 01, 2020
Today's guest is someone I fell in platonic love with by reading her work. Julia Samuel is one of the country's leading psychotherapists but she is also well-known as an author. Her first book, Grief Works, was a Sunday Times bestseller and is routinely cited as one of the most helpful and compassionate books on bereavement you will ever read. Her second book, This Too Shall Pass, Stories of Change, Crisis and Hopeful Beginnings, was published just before lockdown and could not have been a more insightful guide to the uncertain times we all found ourselves in. Adwoa Aboah called it 'one of the most valuable books I've ever read', while my hero Esther Perel, said it was 'a remarkable portrayal of how we need to understand ourselves to truly heal'.
She joins me to talk about failing exams, failed jobs, her self-perceived failures as a mother and the impossibility of putting our emotions through a logical system. We also touch on imposter syndrome, quitting things you aren't good at, being a twin (she is one!), her close friendship with the late Princess Diana (plus what kind of godmother she is to Prince George) as well as the discomfort she feels talking about herself, rather than being the one to ask questions of a client. 
I am so honoured to have Julia on the podcast. Her integrity and intelligence, forged through 30 years as a working therapist, shine through absolutely everything she does. Her work has been crucially important to me personally and I'm sure it will be to you too.
As Julia says: 'We are brought up thinking life is an upward journey, a stairway to a better place, each step higher than the last. but the reality is far less certain: there are ups and downs, and the only certainty that exists is that there will be change.' 
*
Julia's latest book, This Too Shall Pass, is out now and available to order here.
*
I've written a new book! Failosophy: A Handbook For When Things Go Wrong is out in October. It's a practical, inspirational and reassuring guide to the seven principles of failure I've developed since doing this podcast. Packed full of contributions from loads of former guests, as well as listener stories, it is also beautifully illustrated by Paul Blow and I would love it if you wanted to pre-order a signed copy here.
*
How To Fail With Elizabeth Day is hosted by Elizabeth Day, produced by Naomi Mantin and Chris Sharp. We love hearing from you! To contact us, email howtofailpod@gmail.com
* 
Social Media:
Elizabeth Day @elizabday
Julia Samuel @juliasamuelmbe
How To Fail @howtofailpod