Episodes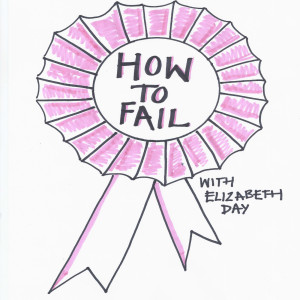 Wednesday Jan 08, 2020
Wednesday Jan 08, 2020
**TW: contains references to police brutality against Black people**
My guest this week is Malcolm Gladwell, a man who has challenged and changed the way we think with six bestselling books including The Tipping Point, Blink and Outliers. Gladwell also hosts his own highly successful podcast, Revisionist History and is basically 98% brain. Obviously this makes him quite an intimidating prospect to interview, but luckily he was extremely nice and, as luck would have it, his new book is all about how we can best talk to strangers. It is called, appropriately enough, Talking To Strangers, and I found it a fascinating read, written in Gladwell's trademark style which combines academic research with humour, insight and journalistic expertise, all of which makes for a curiously propulsive narrative.
Malcolm really engaged with the idea of this podcast and came up with three highly thoughtful failures, including a professional low-point which caused him public embarrassment and a deeply felt failure to stand by an alcoholic friend. We also chat about running, faith and whether prejudice can ever be a force for good. Talking to Malcolm for an hour felt like plunging into a freezing pool and emerging zingily refreshed from the experience. It was thought-provoking in the best, most meaningful way and I hope it stimulates you as much as it did me.
*
The Sunday Times Top 5 bestselling book of the podcast, How To Fail: Everything I've Ever Learned From Things Going Wrong is out now in paperback and available to buy here.
*
Talking To Strangers by Malcolm Gladwell is published by Penguin Books and is available to buy here. 
* 
This episode is sponsored by MEYA, a new meditation app that uses the power of music to switch you into a meditative state. Download the app here to experience the power of MEYA mind journeys and a new way to fit meditation into your daily routine this January. 
*
How To Fail With Elizabeth Day is hosted by Elizabeth Day, produced by Naomi Mantin and Chris Sharp. We love hearing from you! To contact us, email howtofailpod@gmail.com
* 
Social Media:
Elizabeth Day @elizabday
Malcolm Gladwell @gladwell
MEYA @meya_app