Episodes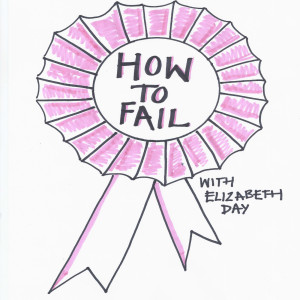 Wednesday Feb 05, 2020
Wednesday Feb 05, 2020
Marian Keyes is one of those people who you think can't POSSIBLY be as lovely and talented and nice as everyone says she is. She must have a hidden dark side, I thought. Maybe she's a terrible diva who will demand bowls of blue M&Ms and want my toilet freshly re-painted and scented with vanilla before she deigns to use it?
But then you meet her and - lo and behold - she is not only as lovely as everyone says she is, but in fact EVEN NICER than that. This is a woman who has sold millions of book, who is one of the most successful and lauded Irish authors of all time, and who could quite forgivably be an egomaniac, but she's utterly fabulous. Or 'fabliss' as Keyes herself would put it.
She joins me this week to talk about writing, feminism, low self-esteem, depression, alcoholism, humour as a survival mechanism, her failure to get into journalism college, weight loss (why she knows it shouldn't be important but still can't help worrying about) and her self-perceived 'failure' to have children. We also talk about her great new novel, Grown Ups, where the characters all seem like members of your own family and you're bereft to turn the final page.
Thank you Marian. You really are fabliss.
* 
This episode is sponsored by Frank Body who are offering listeners 15% off when they spend £20 or more with the code HOWTOFAIL15 at checkout.
*
The Sunday Times Top 5 bestselling book of the podcast, How To Fail: Everything I've Ever Learned From Things Going Wrong is out now in paperback and available to buy here.
*
Grown Ups by Marian Keyes is published by Penguin and is available to buy here.
*
How To Fail With Elizabeth Day is hosted by Elizabeth Day, produced by Naomi Mantin and Chris Sharp. We love hearing from you! To contact us, email howtofailpod@gmail.com
* 
Social Media:
Elizabeth Day @elizabday
Marian Keyes @mariankeyes