Episodes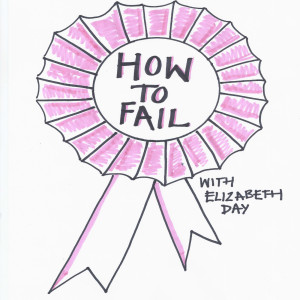 Wednesday Apr 24, 2019
Wednesday Apr 24, 2019
Just occasionally in life, you meet someone who changes your way of thinking about the world. The shift might be subtle or it might be seismic, but afterwards, you are never quite the same again.
This is what happened to me when my path crossed with that of Mo Gawdat who spoke to me about what it is to live a contented life in a way that had an immediate and practical impact on my outlook. Gawdat is the former chief business officer at Google X (Google's so-called 'moonshot factory' responsible for off-the-wall ideas such as self-driving cars and a balloon-powered internet) but for a long time in his life, despite having professional, personal and material success, he realised he wasn't happy. So he set about solving this problem by applying his scientific research skills to the issue: how can one individual be happy?
After 12 years, he developed an algorithm for happiness, eventually arriving at an equation which states simply that happiness is greater than, or equal to, your perception of the events in your life minus your expectation of how life should be. He even wrote a book about it, Solve For Happy, which became an international bestseller.
Gawdat joins me to talk about how that algorithm was put to the ultimate test when his beloved 21-year-old son Ali died in tragic circumstances. We talk about how to survive depression and grief; how happiness is like fitness; how to cope with break-ups; why social media is driving us further apart and what to do about it; why life is like a computer game; the illusion of time and why we should always, always be polite to Siri.
This episode is slightly longer than normal just because I didn't want to cut any of it. I hope you take as much from Mo's words as I have.
Solve For Happy: Engineer Your Path To Joy by Mo Gawdat is available to order here.
How To Fail With Elizabeth Day is hosted by Elizabeth Day, recorded by Chris Sharp and sponsored by 4th Estate Books
The Sunday Times Top 5 bestselling book of the podcast, How To Fail: Everything I've Ever Learned From Things Going Wrong by Elizabeth Day, is out nowand is available to pre-order here.
*IMPORTANT NEWS KLAXON* 
I'm doing a live How To Fail With Elizabeth Day event on 5th May at The Bridge Theatre in London with ZAWE ASHTON (who is amazing). There are still some tickets available here. 
Social Media:
Elizabeth Day @elizabday
Chris Sharp @chrissharpaudio
4th Estate Books @4thEstateBooks