Episodes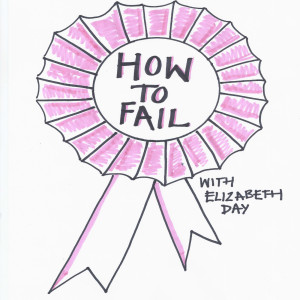 Wednesday Feb 20, 2019
Wednesday Feb 20, 2019
This week I get to interview one of my favourite fellow podcasters: Pandora Sykes is a journalist,  co-host of The High Low and all-round woman of impeccable taste (I mean, she must be to have agreed to come on How To Fail, right?) 
Sykes is also a contributing editor at Man Repeller and Elle magazine and writes regularly for other publications. Her High Low co-host, Dolly Alderton, is a former How To Fail guest and - fun fact - Dolly's episode is the most downloaded OF ALL TIME.
I'm so happy Pandora agreed to come on the podcast and to talk eloquently and insightfully about not fitting in with friends at school, being fired from an internship in her 20s and 'failing to harness/ contain my brain after having a baby' even though, on the surface, her life seemed to be picture-perfect. Her words will carry so much resonance for so many of us and I loved doing this interview (partly because I got to nose around Pandora's beautiful house and to meet her mother who was as terrific as you'd expect and makes a mean sausage plait).
If you haven't listened to The High Low, hello who are you and what are you doing and please download it right now. It's a brilliant weekly take on high and low-brow news and culture.
You can order Pandora's essay, The Authentic Lie, via the crowd-funded publisher The Pound Project. (Full disclosure: I wrote the foreword).
The book of the podcast, How To Fail: Everything I've Ever Learned From Things Going Wrong by Elizabeth Day is available to pre-order here.
Social Media:
Elizabeth Day @elizabday
Pandora Sykes @pinsykes
The High Low @thehighlowshow
Chris Sharp @chrissharpaudio
4th Estate Books @4thEstateBooks