Episodes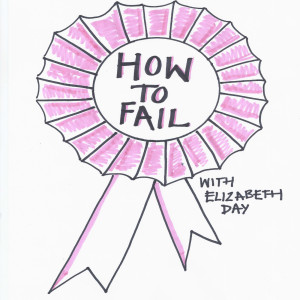 Wednesday Jul 15, 2020
Wednesday Jul 15, 2020
Siena Castellon is my youngest ever guest. She's a 17-year-old activist and mentor. She is autistic, has dyslexia and dyspraxia and Attention Deficit Hyperactivity Disorder. And she's just published her first book.
Her book, The Spectrum Girl's Survival Guide: How to Grow Up Awesome and Autistic, is a brilliant guide for neurodiverse girls navigating a neurotypical world. It is packed full of information and insight into many of the challenges that autistic teen girls face. There are sections on how to date, how to deal with social anxiety and sensory sensitivity and an analysis of the fact that autism is routinely underdiagnosed in girls (in Siena's words: 'we're really good at hiding our autistic traits. In fact, we become so good at pretending to be "normal" that we convince everyone that we're neurotypical.')
Siena joins me to talk about being bullied at school, being misunderstood by teachers and failed by a mainstream education system that seemed unable to appreciate her difference. We discuss neurodiversity, sexism, dogs, prejudice, challenging the stereotypical 'Rainman' view of autism and why it's important to stand up for yourself. As Siena puts it: 'I've learnt that you can't assume that people experience the world the way you do and that it's important to express yourself to avoid people making untrue assumptions about you.'
Siena is AMAZING. Listen to her and feel inspired (and also probably quite old).
*
The Spectrum Girl's Survival Guide: How to Grow Up Awesome and Autistic by Siena Castellon is out now and available to purchase here.
*
I've written a new book! Failosophy: A Handbook For When Things Go Wrong is out in October. It's a practical, inspirational and reassuring guide to the seven principles of failure I've developed since doing this podcast. Packed full of contributions from loads of former guests, as well as listener stories, it is also beautifully illustrated by Paul Blow and I would love it if you wanted to pre-order a signed copy here.
*
How To Fail With Elizabeth Day is hosted by Elizabeth Day, produced by Naomi Mantin and Chris Sharp. We love hearing from you! To contact us, email howtofailpod@gmail.com
* 
Social Media:
Elizabeth Day @elizabday
Siena Castellon @NCWeek
How To Fail @howtofailpod