Episodes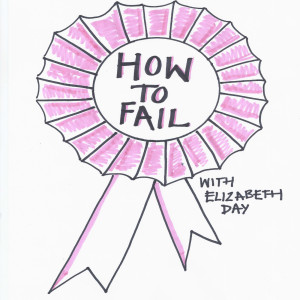 Thursday Sep 02, 2021
Thursday Sep 02, 2021
Today, to mark the publication of my new novel Magpie, I bring you an EXTRA-SPECIAL TREAT in the form of the wonderful Tanya Reynolds.
Tanya is a brilliant actress who plays Lily in the hit Netflix show Sex Education and was recently seen on our screens as Mrs Elton in the remake of Emma, starring Anya Taylor-Joy. She's ridiculously talented, an all-round legend and also, as my tremendous good luck would have it, the audiobook narrator for Magpie - this episode even includes an exclusive chapter.
Tanya joins me to talk about her failure to get into drama school, her failure to make decisions, the life-changing art of improv and her failure to 'spend her time wisely'. Highly relatable and hilarious. Enjoy!
---
If this episode whetted your appetite, you can buy the rest of Magpie on audiobook here
You can also order it in other formats here
---
How To Fail With Elizabeth Day is hosted by Elizabeth Day, produced by Naomi Mantin and Chris Sharp. We love hearing from you. To contact us, email howtofailpod@gmail.com
---
Social Media:
Tanya Reynolds @tanyaloureynolds
Elizabeth Day @elizabday
How To Fail @howtofailpod 
Comments
(1)
To leave or reply to comments, please download free Podbean or
Thank you so much -- there was a lot in here about my own foibles. I really appreciate hearing from you Elizabeth and knowing that I'm not the only one! What a revelation.