Episodes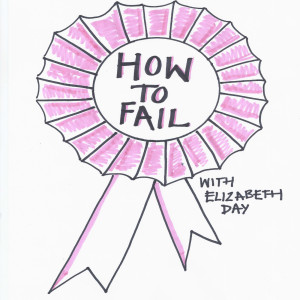 Wednesday Jan 22, 2020
Wednesday Jan 22, 2020
This week, the podcast welcomes its first ever Michelin-starred chef. Yes...it's Tom Kerridge! And what a chef he is. He failed at school, but found his way in catering college after the death of his Dad. He climbed the ranks of the profession, working hard and partying harder. Professional success followed, at the same time as personal failure - the long hours triggered a drink problem and he became unhealthily overweight. Faced with his own mortality, he gave up alcohol and went on a fitness regime that resulted in his losing 11 stone. His transformation was so impressive that it inspired a series of bestselling books, the latest of which, Lose Weight and Get Fit, is out now.
Tom joins me to talk about his failure at education, his failure in business, his alcoholism and the associated failure to live in the moment. We talk about living to the extremes, having an addictive all-or-nothing mindset, how you can work with your spouse in a stressful industry and stay married, what it means to fail in a high-pressure environment and how he once had ambitions to be a child actor because it meant he got to hang out with the girls from a local private school. What a lovely chap he is - I hope you enjoy!
*
The Sunday Times Top 5 bestselling book of the podcast, How To Fail: Everything I've Ever Learned From Things Going Wrong is out now in paperback and available to buy here.
*
Lose Weight and Get Fit by Tom Kerridge is published by Bloomsbury Books and is available to buy here. 
*
How To Fail With Elizabeth Day is hosted by Elizabeth Day, produced by Naomi Mantin and Chris Sharp. We love hearing from you! To contact us, email howtofailpod@gmail.com
* 
Social Media:
Elizabeth Day @elizabday
Tom Kerridge @cheftomkerridge 
Comments
(2)
To leave or reply to comments, please download free Podbean or
An absolutely fantastic listen. A ray explanation of a guy who wear ls everything on his sleeve and is accomplishing many amazing things but fighting daily demons inside himself and still manages to keep composed. Also credit to Elizabeth Day for continually asking the right questions and without doubt sharing her own emotions of listening to a man trying to live a normal life.