Episodes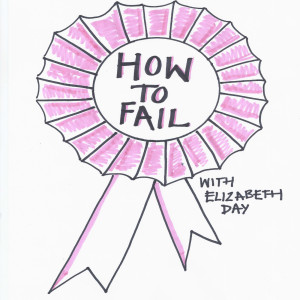 Wednesday Apr 03, 2019
Wednesday Apr 03, 2019
We're baaaaaack! And to celebrate our fourth season, please welcome the one, the only, VICKY MCCLURE.
You're in for a treat with this one. Vicky is not only one of my favourite actresses but also one of my favourite people, as genuine as she is talented, and a total delight to interview. She's probably most famous for her role as police officer Kate Fleming in Line of Duty, which kicked off again in spectacular style on Sunday night (did you watch the first episode? Could you follow what was going on with the UCO in the OCG who needed to get out ASAP? And what about that twist, eh?). Before that, McClure was Lol in Shane Meadows's film and Channel 4 spin-off series, This Is England, a sinister maternity leave cover in The Replacement, a campaigning parent in Mother's Day and a tabloid reporter in Broadchurch. Oh, and she's won a Bafta, obvs.
McClure joins me to talk about failed auditions, failing to work hard enough at school, failed relationships, failure to be spontaneous and why she's never going to be someone who posts her gym workouts (mainly because not going to the gym is one of her failures). Along the way, we discuss the pain of losing out on jobs (how dare you, Peaky Blinders) and how she fell in love with her fiance over the phone.
How To Fail With Elizabeth Day is hosted by Elizabeth Day, produced by Chris Sharp and sponsored by 4th Estate Books
*IMPORTANT NEWS KLAXON*
The book of the podcast, How To Fail: Everything I've Ever Learned From Things Going Wrong by Elizabeth Day, is published TOMORROW and is available to pre-order here.
I'm doing a live How To Fail With Elizabeth Day event on 5th May at The Bridge Theatre in London with a very special guest (to be announced). There are still some tickets available here. 
Social Media:
Elizabeth Day @elizabday
Vicky McClure @vicky.mcclure
Chris Sharp @chrissharpaudio
4th Estate Books @4thEstateBooks