Episodes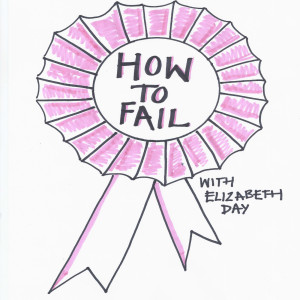 Monday Dec 27, 2021
Monday Dec 27, 2021
This one comes to you straight from my heart.
Clemmie Burton-Hill is one of my closest friends. She is also one of the most accomplished and brilliant people I know - a gifted violinist, a wonderful author, a talented actor, a peerless broadcaster, a fantastic mother, a wildly loyal friend. But in January 2020, her life changed forever.
Clemmie suffered a brain haemorrhage and a massive stroke. She underwent emergency surgery and spent 17 days in a coma. When she regained consciousness, it was to a radically different reality. Clemmie had to relearn how to walk, talk and write. She had to re-learn how to be.
No-one was sure how much of her brain she would recover. And yet, Clemmie set about defying every single medical expectation made of her. Now, almost two years later, she is miraculously herself again. Her recovery is still ongoing, but in the midst of this personal trauma she has achieved the unimaginable and written a new book. Another Year of Wonder is a follow-up to her much-loved Year of Wonder, and offers up one extraordinary piece of music to listen to every day of the year.
This interview will leave you changed. It will remind you of the beauty of life, even in the midst of extreme suffering. It will, I hope, show you what it truly is to be human.
--
You can buy Another Year of Wonder by Clemency Burton-Hill here.
--
If you've been affected by any of the issues discussed in this episode, you can contact Headway, the brain injury charity, here.
---
How To Fail With Elizabeth Day is hosted by Elizabeth Day, produced by Naomi Mantin and Chris Sharp. To contact us, email howtofailpod@gmail.com
---
Social Media:
Elizabeth Day @elizabday
How To Fail @howtofailpod 
Clemency Burton-Hill @clemencybh