Episodes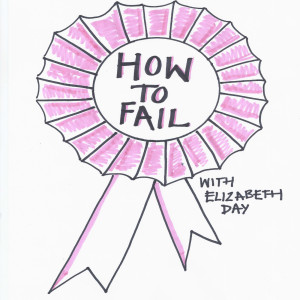 Sunday Jul 11, 2021
Sunday Jul 11, 2021
SHE'S BAAAAAACK!
To mark the third anniversary of How To Fail, I invite back the one and only Dolly Alderton.
Dolly was one of my first ever guests in the debut season of How To Fail, way back in the mists of time (by which I mean the summer of 2018). Back then, she had just published her memoir Everything I Know About Love a few months earlier. She could have had little idea of the success that was to follow: it became a bestseller, won Autobiography of the Year at the National Book Awards and was selected for Stylist magazine's best books of the decade by remarkable woman. Dolly is now adapting the book into a BBC drama. Her first novel, Ghosts, was published last year and went straight in at Number 2 in the Sunday Times Bestseller list. It's out in paperback later this month. She was also the co-host of the hugely beloved (and sorely lamented) The High Low podcast.
In public, it might have seemed as though Dolly was cresting the wave of extraordinary success. But it didn't always feel that way for her personally. She joins me to talk about the disconnect between outward success and inward sensitivity; about social media and her strategy for managing it; about love and loss and everything in between; about understanding that she is an extreme person and that's ok; and about her abject failure to bake birthday cakes. Plus she introduces me to the mind-shatteringly great concept of 'creative monogamy'.
Dolly is one of my favourite people. She's kind, generous, compassionate, wise, empathetic and hilarious and her return to How To Fail demonstrates all these qualities in abundance. I'm so touched she chose to come back and speak so honestly about her experiences. And I hope you enjoy this extra-special treat of an episode.
*
Dolly will be turning the tables and interviewing me on 2nd September at London's Barbican to mark the publication of my new novel Magpie. If you're desperate for YET MORE OF US, I can promise an evening full of big emotion and belly-laughs. To book tickets (there's also an option to pre-order Magpie here so you'll be the first to get your hands on a copy) go to https://www.fane.co.uk/magpie 
See you there!
*
Ghosts by Dolly Alderton is available to order here. 
*
How To Fail With Elizabeth Day is hosted by Elizabeth Day, produced by Naomi Mantin and Chris Sharp. We love hearing from you. To contact us, email howtofailpod@gmail.com
*
Social Media:
Elizabeth Day @elizabday
How To Fail @howtofailpod 
Dolly Alderton @dollyalderton